In this article, we examine the pros and cons of four network TV apps which allow you to stream content for free on the Apple TV.
As major TV networks begin experimenting with various paid subscription models for their tvOS apps, ABC, FOX and select few other networks, have taken the bold approach of offering the ability for users to stream their shows for free, albeit with the chance for commercial interruption. However, as each network takes a slightly different approach to content access, some apps will be more (or less) enjoyable to use than others. Here's a rundown on what to expect as you use and interact with four of the most popular "free" network TV apps.
ABC
ABC has a LOT of great content, ranging from episodic comedy and drama series, to news and reality TV shows. Our attraction to this particular app was due to a desire to catch up on the latest episodes of Marvel's Agents of Shield. I should note that ABC did a fantastic job on it's tvOS app design, making it really stand out from all the other network TV apps!
Pros: Great app design with a vast library of content available to watch for free.
Cons: Despite it's innovative design and expansive content, the ABC app is easily one of the more painful streaming apps we've come across. First off, commercial breaks are loooong. While other networks' commercial breaks average approximately 2 minutes (more or less), the ABC commercial can run up to 4 minutes for a single break! (If you're coming off Netflix or iTunes, this can seem like an eternity!) Moreover, the app has been highly unreliable, hanging and refusing to stream at all on several different occasions.
FOX
I downloaded the FOXNOW app for tvOS so my wife and I could catch up on the latest episodes of Gotham, which we initially started watching on Netflix. Other FOX series offered include hits such as New Girl, The Simpsons, and Lethal Weapon.
Pros: Streaming is available for all current FOX shows. Very reliable connection.
Cons: Time restrictions! FOX only allows you access to the latest 5 episodes of all new series, and you have to wait 8 days after a live broadcast to view the latest 5 episodes of returning series (shows on season 2 or later). These time limitations are a little confusing, and seem somewhat unnecessary given the paid commercial placements you still have to endure. If you watch TV more than twice a week, however, you probably won't have any trouble keeping up with episodes before they expire.
Note: Limited live TV content is also available with cable subscription sign-on.
The CW
The CW channel is best know for popular live-action series such as The 100, Arrow and The Flash. The app allows viewing content at any time and apparently without an expiration date.
Pros: Access to it's best content without any time restrictions make this, in my opinion, one of the best free streaming app models out there.
Cons: Very limited content compared to other networks.
PBS
PBS offers a wide variety of entertainment for streaming, including documentaries, how-to shows, and venerable classics such as, Antique Roadshow, Nova and Austin City Limits.
The PBS streaming app employs an activation process which requires you to log onto the PBS website with a code prompt which appears on your Apple TV at initial launch. Once on the PBS website activation page, you're required to log-in via either a PBS account (which you can create for free) or via a Facebook or Google account profile. This set-up is, of course, so PBS can get you on their mailing list in order to solicit you for donations in the future. In use, I haven't found their notifications overly intrusive (weekly, on average?), and I believe you can unsubscribe from the mailing list without rescinding your ability to use the PBS app.
Pros: Tons of content available for streaming without commercial interruption.
Cons: The app's unusual and awkward activation process is likely to discourage many users from using the service. Also, appears to be missing a few popular shows such as Sherlock and Downton Abbey.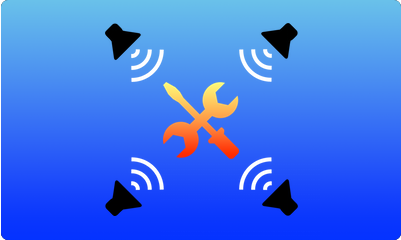 Sponsored by Surround Speaker Check app for tvOS and the new Apple TV. Is your Apple TV ready for surround sound? Search for "Surround Speaker Check" today in the new Apple TV App Store!