With Star Wars: The Force Awakens now available on iTunes and the Apple TV, I'm sure many potential buyers are wondering what sort of bonus content they can expect to receive should they purchase a digital copy of the movie through Apple. Fortunately, those Star Wars fans still sitting on the iTunes fence will be happy to learn the movie's iTunes Extras package includes nearly two hours worth of documentary footage, bonus clips and deleted scenes! Here is a complete list of the extra video content you can expect to receive when purchasing Star Wars: The Force Awakens [affiliate link] through Apple iTunes:
Extras
Secrets of The Force Awakens: A Cinematic Journey
Discover the complete story behind the making of The Force Awakens, revealed through in-depth footage and exclusive interviews with the actors and filmmakers in the feature-length documentary.
The Story Awakens: The Table Read
Cast members, familiar and new, reflect on the memorable day they all first came together to read the movie's script.
Crafting Creatures
Watch movie magic as the filmmakers bring a cast of new creatures to life.
Building BB-8
See how the filmmakers brought the newest droid to the screen, charting an instant fan favorite in the Star Wars universe.
Blueprint Of A Battle: The Snow Fight
Go deeper into the epic, climactic light saber battle between Rey and Kylo Ren.
ILM: The Visual Magic of the Force
An insider's look into the remarkable digital artistry of the movie's visual effects.
John Williams: The Seventh Symphony
The legendary composer share personal insights into his work on "Star Wars" and "The Force Awakens."
Force for Change
Heroes come in a shapes and sizes. See how the "Star Wars: Force for Change" initiative has united Star Wars fans all over the globe in using the Force to help others.
Deleted Scenes
Finn And The Villager
As Stormtroopers take over the village, Finn encounters a fleeing resident.
Jakku Message
General Leia Organa receives grim news from the Resistance fighters.
X-wings Prepare for Light Speed
Poe leaves the Resistance fleet on a rescue mission to Takodona.
Kylo Searches the Falcon
Kylo Ren boards Hans Solo's abandoned spaceship and senses a presence.
Snow Speeder Chase
Rey and Finn attempt to elude capture in a stolen snow speeder.
Finn Will Be Fine
An anxious Rey watches as the doctor examines the wounded, unconscious Finn.
Tunnel Standoff
Han Solo, Chewbacca and Finn struggle to escape from Maz Kanata's Castle as the first order forces attack.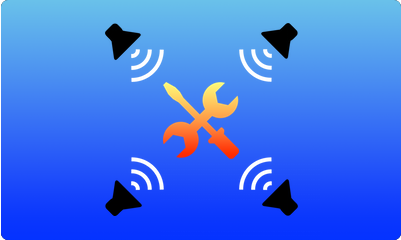 Sponsored by Surround Speaker Check app for tvOS and the new Apple TV. Is your Apple TV ready for surround sound? Search for "Surround Speaker Check" today in the new Apple TV App Store!