Although the Apple TV App Store is packed with plenty of weather apps, perhaps the best weather app for your needs might actually be hiding right in plain sight! Many Apple TV users may not be aware that tvOS provides a quick and easy means to check the weather forecast by simply picking up the Siri Remote and asking! However, unlike most weather apps which typically display a plethora of on-screen weather-related info all at once, Siri's response to weather inquiries are directly related to the questions being asked. Here are a few examples of some simple commands you can use to get Siri to reveal her inner weather forecasting abilities:
"What is the current temperature?"
This one seems pretty obvious, though if you don't have "Siri and Dictation" enabled in Settings (/General/Privacy/Location Services), you'll need add location specifics such as the city and state. i.e. "What is the temperature in Boston, Massachusetts?" Additionally, this means you can also check the weather for any city in the world simply by asking!
"What is the weather forecast for this week"?
Asking for the long-range forecast results in a familiar-looking weather strip complete with precipitation graphics and the high and low temperatures to be expected on each day (see above image). This info-graphic is pretty similar to what you'd see in your typical iPhone iOS weather app.
"Do I need sunglasses?"
Siri is smart enough to respond to inquiries based on weather-specific attire. And depending on what you ask and how you phrase your question, she may even add in some of her trademark wit and humor. For example, when asked "Is it cold outside", Siri responded with "28°F is cold by my standards. I can't say whether people in Essex find it so."
"What is the wind chill?"
Using the Siri Remote, you can tap into the same weather data accessible by just about any weather app (minus the spam links and advertising). Additional weather-related Siri commands include; "What time is sunset?" "Is it windy outside?" "What is the humidity?"
Get the big (screen) picture!
Although Siri will respond to just about any weather-related question, the most efficient way to handle multiple weather-related inquiries will be to access the tvOS weather app's full-screen display. Here's how: Once you've got the tvOS weather app results onscreen using any one of the above Siri commands, simply swipe upwards on the trackpad to reveal a full screen display of all other available weather forecast information!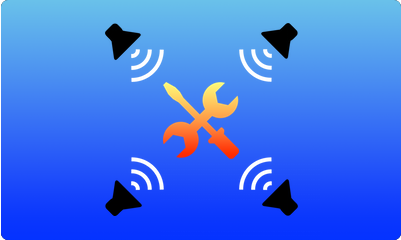 Sponsored by Surround Speaker Check app for tvOS and the new Apple TV. Is your Apple TV ready for surround sound? Search for "Surround Speaker Check" today in the new Apple TV App Store!