Apple's recent tvOS 10.1 update changes up Apple TV Remote button functionality. (And now that TV icon on the Apple Remote makes much more sense!)
One of the major features of Apple's recent 10.1 update for tvOS involves the addition of a new media app to the Apple TV home screen, simply titled "TV". The new TV app is designed to provide a modern channel-surfing experience where your favorite shows and movies appears via an aggregation of content from other "connected" tvOS media apps on your Apple TV.
With the new TV app, you have one place to access shows and movies from multiple video apps — in one unified experience.
Iconic TV!
Along with the 10.1 update, Apple also changes how the primary buttons on the Apple Remote behave when you interact with the Apple TV. Previously, pressing the "Menu" button acted solely as a "back" button, while pressing the button with the TV icon would whisk you back to the Home screen from wherever you were - sort of like the escape key on a computer keyboard. With tvOS 10.1, the "TV" button now brings you to the TV app landing page. How appropriate! (And how revealing! Clearly, Apple planned to originally ship the TV app from the get-go in 2015, but held it back for one reason or another.) Note, however, that otherwise the TV button, along with the Menu button still retain their previous functions for interacting with tvOS. For your reference, here's a rundown of the updated action list for the Menu and TV buttons, as of tvOS 10.1:
Single-press Menu button: navigates to previous screen
Single-press TV button: Navigate to TV app landing page
Long-press Menu button: return to Home screen
Long-press TV button: Apple TV "sleep" screen
Double-tap Menu button: Activate screensaver (when on Home screen)
Double-tap TV button: View recently-used apps (swipe up to force-quit a misbehaving app)
To learn more about the new TV app, check out Apple's official support page here: https://support.apple.com/en-us/ht207254
To learn more about how to use other Siri Remote buttons and features, check out Apple's official support page for the remote here (note: new tvOS 10.1 functions have not been added yet): https://support.apple.com/en-us/HT205305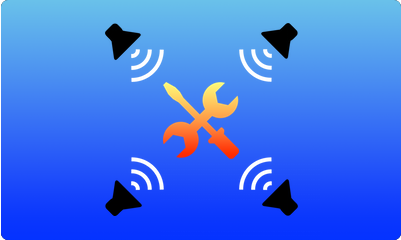 Sponsored by Surround Speaker Check app for tvOS and the new Apple TV. Is your Apple TV ready for surround sound? Search for "Surround Speaker Check" today in the new Apple TV App Store!