Apple recently updated it's tvOS App Store app to include a full list of app categories within it's "Top Charts" tab, providing an additional means for Apple TV owners to discover new and interesting tvOS apps. Similar to the iOS Top Charts, the tvOS version now includes a full set of primary categories such as "Books", "Utilities", "Productivity", and more (see full list of category topics below).
Up until recently, customers wishing to browse through the tvOS App Store were limited to a small number of categories, each showcasing only a handful of apps. In fact, the only way for users to find additional apps was to explicitly type an application name directly into the tvOS search menu! Fortunately, the recent update to the Top Charts tab means Apple TV owners will now be able to more easily peruse a much wider variety of tvOS apps currently available to the platform.
A Welcome Addition, but App Discovery Remains A Work-In-Progress
Although the expansion to the Top Charts categories is a much welcome addition to the tvOS App Store, it's functionality as a search mechanism is limited to displaying only the most popular apps with the most downloads. Unfortunately (and to the chagrin of many tvOS developers), this means there is a good chance recently released apps, or niche apps with inherently smaller downloads will effectively be hidden from view on the tvOS app store. This is because, for reasons unknown, Apple continues to limit browsing capabilities on the tvOS App Store (via the central Categories tab) to only a few topics, each showing but a select handful of featured apps. It's astounding how, one year past it's release, tvOS still remains without a means for users to freely browse all the apps available in any app category, just as they can as on their iOS devices! Hopefully, a future update will similarly expand the App Store's main Categories tab to include a full selection of app topics through which users can browse.
For your reference, here is the complete list of tvOS App Store Categories (currently available in Top Charts and Purchased tabs only).
All Categories,
Books
Business
Catalogs
Education
Entertainment
Finance
Food & Drink
Games
Health & Fitness
Lifestyle
Magazines & Newspapers
Medical
Music
Navigation
News
Photo & Video
Productivity
Reference
Shopping
Social Networking
Sports
Travel
Utilities
Weather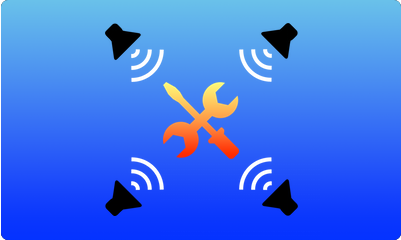 Sponsored by Surround Speaker Check app for tvOS and the new Apple TV. Is your Apple TV ready for surround sound? Search for "Surround Speaker Check" today in the new Apple TV App Store!